Breast Feeding in Raleigh, NC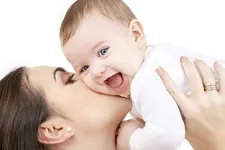 It is widely accepted that breastfeeding, also called nursing, is the best option for both mother and baby. Organizations like the World Health Organization recommend six months of exclusive breastfeeding. While infant formula is designed to replicate the basic nutrients found in breast milk, certain natural components cannot be duplicated. Breast milk contains the exact balance of nutrients that a growing baby needs; it is easily digested and provides the infant with necessary antibodies that help to fight off infections and chronic diseases. Nursing a newborn also triggers the mother's body to burn calories and shrink the uterus after birth, allowing the mother to return to her pre-pregnancy weight more easily. It has also been shown to be beneficial in preventing cancer and diabetes in both the mother and child.
For many women and children, breastfeeding is a positive experience, but there can also be difficulties with an infant's "latching" technique or the production of milk. Lactation coaches at hospitals and outside support groups exist to help nursing mothers achieve breastfeeding successfully and comfortably.
We understand many women may be apprehensive or unsure at first about breast feeding vs. bottle-feeding their baby. It's normal to have many questions related to breastfeeding. Our doctors, nurses, and lactation consultant are here to support you.
You can schedule a lactation consultation with our certified lactation consultant, Jerrianne Webb, at Carolina Kids by contacting our office. Please give us a call if you have any questions about breast feeding!
For more information on Breast Feeding in the Raleigh, NC area call Carolina Kids Pediatrics at (919) 881-9009!